Exciting updates from our recent trip to Haiti, including a partnership to restore the beauty of La Gonâve…
---
We are excited to announce we are going to be helping Environmental Cleaning Solutions S.A. (ECSSA) set up four recycling (collection) centers on the island of La Gonâve to begin cleaning up the towns and the coastline, so La Gonâve can get back to its original beauty. Materials like bottles, styrofoam and plastics cover the coastline of La Gonâve. Most of these goods are not even produced by residents of La Gonâve, but are carried over by the sea from mainland Haiti. Currently, the island has no trash collection services and residents have almost no way of of recycling plastics.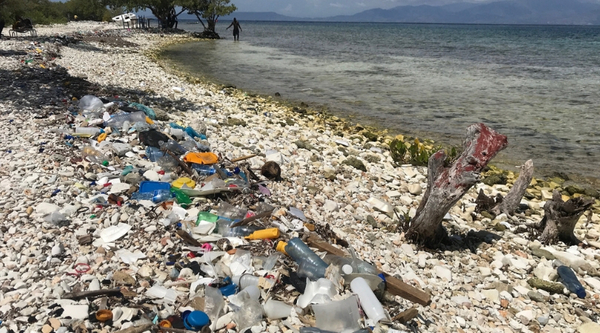 The collection centers will pay residents (per lb.) for the recyclable goods they collect and bring to the center. The centers will be run by Haitian entrepreneurs and create economic opportunities for many living on the island. Once a large enough quantity has accumulated amongst the collection sites, ECSSA will then come with boats to collect the goods and bring them back to their main collection site in Port-au-Prince, where they will then be transformed and/or packed up to be sold to buyers overseas.

Our partnership with ECSSA developed out of our ongoing goal to promote La Gonâve and get more organizations and businesses involved and active on the island. It aligns with our mission to improve quality of life on the island and support development initiaties that can be managed and led by local residents.
Be sure you follow Roots of Development on Facebook to be kept up-to-date on this and other exciting opportunities now happening on La Gonâve. Connect with us here.
---
Introduction to La Gonâve, Haiti

For over ten years, Roots of Development has focused its efforts almost exclusively on the island of La Gonâve, Haiti.
La Gonâve is Haiti's largest island. In fact, La Gonâve is the largest of Hispaniola's satellite islands. It is located to the west-northwest of Port-au-Prince, in the Gulf of Gonâve, and is part of Haiti's Ouest Department. It is home to approximately 100,000 residents, which is a larger population than the majority of the territories and nations that make up the Caribbean. The indigenous Taínos called the island Guanabo.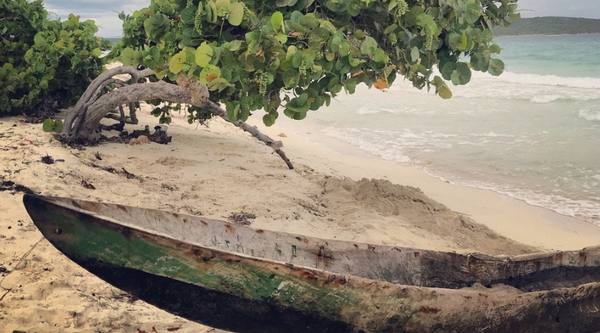 The island faces huge challenges, a major lack of infrastructure, a weak private sector, and very little attention from the national government, but it also has huge potential. It is a beautiful island, located in a strategic location, with picturesque coasts and acres of farmland. It has a large population, which represents a large, untapped market for goods and services, and it faces very few security concerns. The island is home to a group of strong local elected officials and an active civil society.
To learn more about La Gonâve, watch this video: https://www.youtube.com/watch?v=BX9nde2RZe

---
Continued Capacity Building in Communities!
During our last trip to Haiti, we met with leaders around the island to get their input on how best to measure the organizational capacity of community groups, organizations, and associations. Every aspect of our work is done in partnership with the communities and community leaders we work with on La Gonâve. Even the selection of indicators we use to measure a community group's capacity, to measure our impact, is done in in partnership with those communities. This participatory evaluation strategy ensures our projects are fully inline with the priorities of a community and leads to greater development without dependency.
We also signed an agreement (an "ako") with the community association AAPLAG, to work together over the next three years to strengthen local capacity and improve quality of life on La Gonave. AAPLAG mobilizes communities to carry out projects and development activities to create a safe and productive society. The organization has been active for over 30 years and has completed projects independently as well as in partnership with large international organizations across the entire island. We are excited to see the bigger and stronger impact this partnership will bring.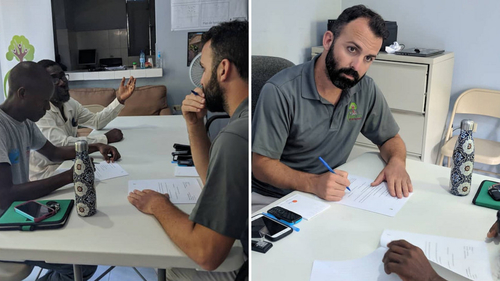 By working to increase the capacity of residents and officials on La Gonave to plan and design their own community driven development projects, the results are stronger and more sustainable. We continuously strive to be an example of how development can and should be done, setting the bar higher for NGOs and other charitable organizations like us.
To continue doing all the unique and impactful work that we do, everything you are reading about in this newsletter, we need your continuous support. Please remember to donate when you can. All donations, regardless of size, make a difference.  
---
Getting Involved in KONBIT
In an effort to strengthen the projects we support, our own capacity as an organization, and to bring greater opportunities to the island of La Gonave, we are getting involved in the USAID funded program KONBIT, which is run by the Haitian firm Papyrus.

We have met to discuss their mission and how the services they are providing can benefit Roots and our local partners on La Gonâve. The word KONBIT, in Creole, refers to "teamwork." The project aims to establish comprehensive capacity development services for Haitian civil society organizations, so that they are better equipped to implement their own solutions to the country's greatest development challenges. Papyrus, the implementing agency for this project, hopes to increase the number of local development partners that are capable of effectively competing for and managing USAID resources.
Partnerships like these, when added to the support we receive from individuals like you, help Roots grow… and increase our impact on La Gonave. Stay tuned for more details on how we end up using this interesting opportunity.